The flower wholesaler that helps you do what you love
We'll save you time to do what you love

24/7 order
Easy ordering
whenever you want

+15.000 products
Flowers, plants &
accessories

the best growers
 Top quality directly
from the grower

Fast delivery
Multiple deliveries per week
in your store
We understand the difficulties of being a florist
Getting up at 4 o'clock in the morning to buy at the local flower market
Can't find the right flowers for your client
Having to go to different places to get all your products
Never seem to be able to find the time to do the things you want
Can't buy those special flowers in small amounts


Having more time to be a floral artist will grow your business
register now
What our customers say about us
Just 3 simple steps will get you started

Register
to get your personal login
for our web shop

Order
carefully selected flowers, plants and accessories and choose from over 15.000 products

Enjoy
the best products delivered directly
to your store
The promises we make to you

You can reach us 24/7 for support

Ordering the best quality flowers, plants and accessoires will be fast, easy and hassle free

We are there to help you
with any problem

What does working with Roobos mean?
How much is spending time on going to the flower market costing you? How many potential customers did you lose because you didn't have time to do what you love? How would your business grow when you had more time?
Flower wholesaler Roobos has been helping florists and garden centers to save time for more than 40 years. We do this by being the flower wholesaler for more than 40 years where you can go for all your floristry supplies. In our webshop you can choose from more than 15,000 products and our range consists of flowers, plants, (luxury) home accessories and decoration materials.
Whatever you are looking for, you can find it with us. Almost all our products are only purchased on the day of transport from the best growers and suppliers. This way you never buy from stock, your flowers are as fresh as possible and you and your customers can enjoy the most beautiful flowers for longer. When you place an order on our webshop, we will transport it to you the next working day and our experienced drivers will deliver your products to your store. This way you can always have the freshest products available, without having to leave your store for a moment.
Our flower wholesaler has a wide range of plants. You can also contact us for everything you need in your store. From scissors and paper to the most luxurious home accessories and dried flowers. And if you miss something within our wide range, feel free to let us know and our team of experienced buyers will do their utmost to find it for you. In this way you can contact us for all your needs.
Also find out why master florists such as Max Hurtaud, Carles J. Fontanillas and many others have chosen our flower wholesaler to work exclusively with their master creations. Because we almost exclusively purchase A quality from only the best growers, we deliver nothing but the best products.
Order your products fast and easy and have the time
to be the best florist you can be
What makes Roobos so different?
We understand that being a florist can be stressfull at times.
Roobos helps gardencenters and flowershop to make life easier
and to spend time on doing what they love.

0
satisfied customers
per week


0
available by phone,
WhatsApp or email

© 2019 Roobos Fleurs et Plantes de Hollande
Saving time starts here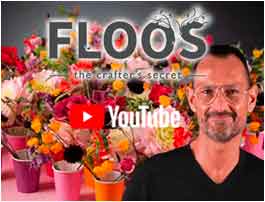 +
Receive also a FREE floral recipe from our partner FLOOS, the first online library for floristry professionals.
Get access to our demo shop and see for yourself!
Yes, I want access!
I don't want FREE access
to your demo webshop.
I'll let the competition watch instead
No, thanks!
Saving time starts here
Get access to our demo shop and see for yourself how we can help you save time.
close me