Frequently asked questions about our new webshop
Dear customers,
Below we try to answer the most frequently asked questions about our new webshop.
Can't see products or parts of the webshop
You are probably using an outdated browser. Often it is enough to close the browser and open it again. Otherwise, you can also go to your browser's website and download the latest version.
Here are the most used links for Chrome, Edge en Opera
It could also be that your PC is too outdated. Our webshop is built with the latest techniques and a very old PC (which occurs) simply no longer supports the software.
Favorites no longer work
It is possible that you have created a favorite for our webshop. In that case you might see this message: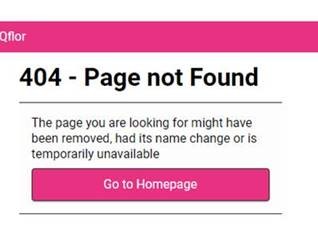 When you see this you can just press the pink button to go to the portal and you will be logged in immediately. It is advisable to immediately change the url to https://webshop.roobos.nl/
General use webshop
Manuals are available. You can download these yourself. This can be done under the login page on the website (when you scroll down) or in the portal at the bottom if you are logged in.
Departure – and delivery days
Our new webshop shows the departure days. This is different from our old webshop that showed delivery days. In the portal you will see an overview of your departure and delivery days. Also above the navigation bar you can see the transport day.
Place order comments
If you want to make an order remark, click on the shopping cart.
There you choose 'complete order'. You can then send an order remark Canceling orders.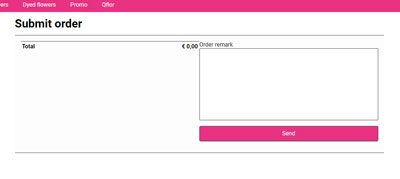 You can cancel an order in the shopping cart.
If this doesn't work, let us know via the order comments and we will cancel the products for you.
For other questions you can always contact us via info@roobos.nl
Yours sincerely,

Team Roobos